Personal Injury Lawyer in Burbank, IL
Over 50 years of combined legal experience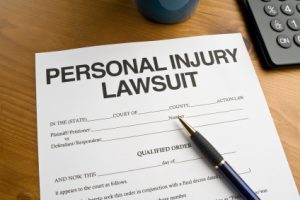 If you experience any type of personal injury, it can have a detrimental effect on your life.  You will have to endure the pain caused by the injury, and deal with expensive medical bills that could put you in a difficult financial situation.  This situation can be made even worse if you have to miss work and lose pay.  However, if your injury was caused by another party, you are eligible for compensation that can help you pay your medical bills and move on from the incident.
Legal Help for Personal Injuries
All businesses and individuals have a responsibility to prevent causing harm that can lead to injuries.  If your injury occurred because a business or individual failed in this responsibility, a personal injury lawyer can help you secure the compensation you deserve.
The personal injury lawyers of Berry K. Tucker & Associates, Ltd. can help those in Burbank, IL who have suffered a personal injury.  If your injury was caused due to someone else's actions or negligence, you can seek compensation to make up for your medical bills and lost wages.  Our attorneys can ensure that you get the compensation you deserve to help you through your injuries.
Personal Injury Law
The law describes a personal injury as any damage inflicted on an individual's body or well-being, whether intentional or unintentional.  In either case, the victim has a right to seek compensation from the parties responsible for the injury.  In the state of Illinois, victims of personal injury must file their claim in a civil court within the two-year statute of limitations, starting at the time of the injury. Consulting a personal injury lawyer will help ensure that you file your claim before the statute of limitations runs out.
At Berry K. Tucker & Associates, Ltd., we can help you get compensation for the following types of personal injuries:
Car accidents
Construction accidents
Bicycle accidents
Birth injuries
Defective or dangerous products
Nursing home abuse and neglect
Motorcycle accidents
Truck accidents
Slip and fall accidents
Wrongful death
Workers' compensation
Personal Injury Attorneys in Burbank, IL
Our personal injury attorneys will fight to get you the compensation you deserve, and you may even be awarded punitive damages in some cases.  Punitive damages are paid out as a means to punish the party whose negligent actions led to your injury.
You can trust the lawyers at Berry K. Tucker & Associates, Ltd. to analyze your case and make you fully aware of your legal options.  We understand how important it is to have enough evidence for your case, and we will work with your insurance company, and any other necessary parties, to get the documentation the we need.  Our personal injury lawyers always aim to get you the maximum compensation to cover your losses from paying medical bills and missing work.
Get a Free Consultation
You can call Berry K. Tucker & Associates, Ltd. at 708-425-9530 to schedule your personal injury consultation in Burbank, IL.
---
Related Personal Injury Posts and Services:
Negligent Drivers and Lawsuits
What to Do After a Personal Injury at Work
What Will Affect My Personal Injury Claim
Reason a Personal Injury Attorney May Not Take a Case
Personal Injury Attorneys Oak Lawn, IL
Personal Injury Law Evergreen Park, IL
Personal Injury Lawyers Oak Forest, IL