Child Custody Attorneys in Burbank, IL
Experienced child custody lawyers near Burbank, IL.
Child custody cases are highly sensitive and important because of the ramifications that the results can have on the future of the child in question. At Berry K. Tucker & Associates, Ltd., we have over 50 years of combined legal experience in these cases.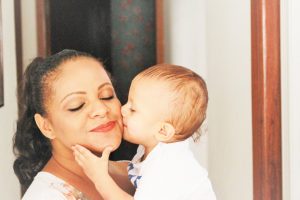 We take every child support and custody hearing seriously and do everything we can to be the best advocate possible on your behalf. Our arguments focus on integrity, the facts, and the overall well-being of your child. We proudly offer child custody services to parents going though disputes in Burbank, IL.
Assigning Parental Responsibilities
"Parental responsibilities" is the new legal term for "custody". It essentially refers to how the child in question will be cared for. It addresses the types of duties that the name suggests, such as:
Feeding the child
Caring for the child in the case of illness
Spending time with the child
Ensuring the child is in school
These and similar necessities are fundamental to the growth of children, and therefore require that whoever is caring for the child at any particular point is responsible for them. This is true in cases of joint or sole custody.
Our goal is to establish a case around this idea when representing the parent. It will be advocated that you are active with your child's extra-curricular activities, schooling, and the overall community. We will take care of any research involved in your case so we are prepared to respond to any situation. Our approach is tailored to your situation and will find a fair and prompt solution that returns you and your child to your daily lives as efficiently as possible.
Dedicated Child Custody Law Firm
When you choose to work with the lawyers at Berry K. Tucker & Associates, Ltd., you will receive sound legal services from talented and dedicated professionals. We have decades of experience in family law and offer you the knowledge and support that you need for a favorable outcome. We pay close attention to any changes in applicable laws during your case, look for any new precedents, and over-prepare.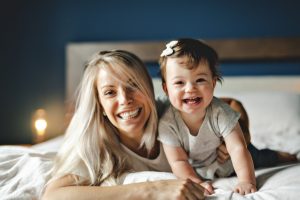 We understand the extreme level of stress that comes with legal cases, let alone those that involve a child. This understanding is at the core of our dedication to serving you. We work with you every step of the way to provide you with greater peace of mind. The end goal is to accommodate all of your child's needs, while ensuring that they have a comfortable place to live.
Call for a Free Consultation
At Berry K. Tucker & Associates, Ltd., we have worked with mothers and fathers alike, and always keep your and your child's well-being in mind. No matter the result, we will have exhausted all of our experience, investigative skills, and energy to give you the greatest odds of achieving a desired outcome.
To learn more about our child custody attorneys, simply give us a call at (708) 425-9530. We represent parents in Burbank, IL, and look forward to working with you soon.
---
Related Child Custody Law Services:
Child Custody Attorneys Palos Hills, IL
Child Custody Lawyers Oak Lawn, IL
Child Custody Law Services Orland Park, IL
Child Custody Attorneys Evergreen Park, IL
Oak Forest, IL Child Custody Lawyers