Litigation Lawyers in Oak Lawn, IL
Over 50 years of combined legal experience.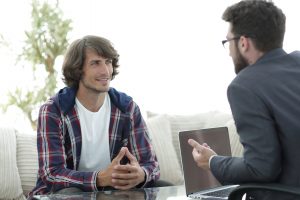 Our litigation lawyers at Berry K. Tucker & Associates, Ltd. are proud to assist residents of Oak Lawn, IL, through their unique legal proceedings. From the pre-trial process all the way through settlement or appeal, we will provide exceptional legal counsel and representation.
While our talented litigators are experienced across a wide array of case types, we primarily focus on real estate and personal injury cases. If you need representation for another type of proceeding (such as business litigation), we still encourage you to give us a call.
Real Estate Litigation
Real estate litigation can involve concerns relating to essentially any property that brings in revenue. This includes the following and more:
Office buildings
Apartment complexes
Retail centers
Hotels
Industrial complexes
From acquisition and construction to financing and leasing, the varied situations arising from these properties that can lead to legal cases are nearly endless. If you are a developer having a difficult time with contractors, a lender struggling to receive payments from borrowers, or a property owner involved in a dispute with tenants, we will provide you with effective legal counsel and representation.
Personal Injury Litigation
Bringing legal action for personal injury claims can be a difficult and tricky process. For better or worse, we live in a world with a number of safety nets for individuals who negligently cause severe injuries. In worst case scenarios, your business can take a major hit by being underprepared in cases of personal injury.
At Berry K. Tucker & Associates, Ltd., there are a variety of personal injury cases that we bring up. A few of the most common that we assist with include the following:
Product Liability: Defects, misleading marketing campaigns, and negligent manufacturing procedures are all challenges that may be brought against companies (oftentimes as class action lawsuits).
General Injury Defense: Personal injury and wrongful death cases against companies are relatively common, especially in active work environments. Property owners are also regularly targeted for negligent property management.
Litigation Attorneys in Oak Lawn, IL
At Berry K. Tucker & Associates, Ltd., our primary goal is to give you the representation and counsel that you deserve during legal cases. Our litigation lawyers are among the best in Illinois at what they do, and will work tirelessly on your behalf to achieve a desired result.
Whether you are in need of representation in a real estate, personal injury, or other case, we are more than happy to help. To learn how we can assist you through your unique situation, or to simply schedule an appointment, contact our representatives at (708) 425-9530 in Oak Lawn, IL.
---
Related Divorce Services and Posts
Divorce Law Firm Oak Lawn, IL
Domestic Violence Attorneys Oak Lawn, IL
Father's Rights Law Firm Oak Lawn, IL
Child Support Attorneys Oak Lawn, IL