Personal Injury Lawyers in Evergreen Park, IL
Over 50 years of combined legal experience.
It is never easy to deal with the effects of a personal injury.  The pain and suffering from the injury can be bad enough, but there is also the matter of expensive medical bills or lost wages.  A serious injury, along with the financial burden of your medical bills, can quickly put you in a dire situation.  However, you are entitled to compensation if your injury occurred as a result of negligence or the actions of another party.
It is the responsibility of businesses and individuals to avoid causing harm or injury to others.  If you have been the victim of negligence or actions that led to your injury, you need the help of a trusted personal injury lawyer to get the compensation to which you are entitled.
Personal Injury Attorneys in Evergreen Park, IL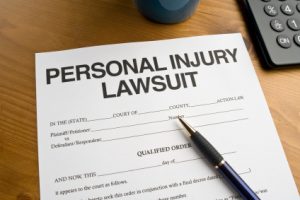 At Berry K. Tucker & Associates, Ltd., our personal injury lawyers provide representation for those who have endured a personal injury in Evergreen Park, IL.  You have the right to seek compensation if your injury was caused by a third party to help recoup the costs of your medical bills or lost wages.  Our attorneys are ready to take on your case and secure compensation for the injuries that you have experienced.
Personal Injury Law
Personal injury is defined as any damage that an individual suffers to their body or emotional well-being.  Regardless of whether these injuries are intentional or unintentional, the victim may still receive compensation for the wrongful actions of a third party.  Under Illinois state law, there is a two-year statute of limitations in which the injured party has two years from the time of the injury to file a claim in civil court.  It is best to consult a personal injury lawyer before filing your claim.
The attorneys of Berry K. Tucker & Associates, Ltd. are well versed in personal injury law.  We can provide legal assistance for those who have experienced personal injuries from the following:
Bicycle accidents
Car accidents
Motorcycle accidents
Truck accidents
Slip and fall accidents
Construction accidents
Birth injuries
Nursing home abuse and neglect
Workers' compensation
Wrongful death
Defective or dangerous products
Professional Legal Help with Personal Injuries
You can trust our attorneys to work tirelessly on your case to help secure compensation for your injuries.  It is possible to be awarded punitive damages as well in personal injury cases as a punishment for the party whose wrong doing or negligence caused your injury.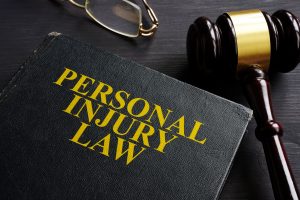 Our personal injury lawyers will review your case and inform you of the legal options available to you.  At Berry K. Tucker & Associates, Ltd., we have experience with all types of personal injury cases in Evergreen Park, IL and we understand what it takes to win your compensation to help recoup the cost of your medical bills and lost wages.  We will get the documentation we need from your insurance company, as well as any other parties involved, to build your case with adequate evidence.  Our lawyers are committed to getting the maximum compensation that you are entitled to for your injury.
Get a Free Consultation
If you live in the Evergreen Park, IL area, contact Berry K. Tucker & Associates, Ltd. at (708) 425-9530 to speak with a personal injury attorney.
---
Related Personal Injury Law Posts and Services:
Reasons a Personal Injury Attorney May Not Take a Case
Steps Included in a Personal Injury Case
Guide on Filing for Worker's Compensation Illinois
How Much Is My Personal Injury Case Worth?
Personal Injury Attorneys Burbank, IL
Personal Injury Law Firm Oak Lawn, IL
Personal Injury Law Oak Forest, IL