Many individuals will wonder why personal injury lawyers will not accept their case. If you have the same concerns, this information may provide some insight as to why.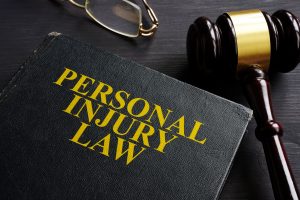 But first, it is best that you understand the basics of personal injury.
The Basics of Personal Injury
Personal injury law enables an injured individual to go to court and acquire legal remedy for all losses that have resulted from an accident or other incident. The main objective of this ruling system is to allow the injured person to be compensated monetarily or restore the injured person to a sound and healthy condition, after suffering harm due to another person's acts of negligence or intentional conduct.
There are a variety of situations when personal injury rules will apply.
Intentional Acts. Such rules also apply to situations when a person's intentional actions cause harm to another person. Incidents include assault and battery and other intentional torts.
Accidents. Personal injury rules will apply in situations when one acts negligently and the incident causes harm to another person. This type of injury may include slip and fall incidents, medical malpractice, car accidents, among other types of cases.
Defamation. The personal injury laws will also apply when a person's defamatory statements cause harm to another person's reputation.
Defective Products. There are also incidents when a defendant is deemed liable for injuries not based on negligence or any intentional wrongdoing. Such incidents include product liability claims associated with defective products.
Reasons Personal Injury Lawyers will Not Accept a Case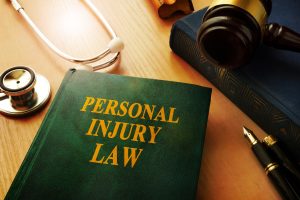 After an injury, someone may believe that they have a case but often find it difficult to find an attorney who will accept their case.
Here are some reasons why this happens.
How the Incident Occurred. One of the first considerations that a personal injury lawyer makes before accepting a case is how the accident happened. To hold a person financially accountable, this person has to breach a legal duty or must do something wrong that has caused the injury. It is not enough that the injury occurred in a certain place or that the injuries are severe. The personal injury attorney will try to analyze whether legal accountability can be established. The attorney will also scale the likelihood of success.
The Severity of the Injury. Personal injury attorneys will determine damages and use this information to establish the expected recovery before accepting any case. Speculative damages, whether in terms of injury or financial, does not warrant acceptance of your personal injury case. In most cases, an attorney will pass on your case if your injuries are minor, as the expected monetary compensation will likely be minimal. Besides, the cost of the development of testimony that will help prove the injuries will also be factored into analysis by the personal injury attorney. If ever, upon assessment, the cost of the expected depositions will exceed the expected return, the attorney will most likely not accept the case.
The Economic Reality of Pursuing the Case. Personal injury lawyers take cases based on contingency fees. This means that the lawyer often makes a business judgment on the cases they agree to handle. Considerations that factor into the business judgment include the amount of time the lawyer spends on the case, the expected fee, and the cost of developing the case. Also, the more experienced and successful the lawyer, the higher the fees.
Finding the Right Personal Injury Lawyer

Like most important decisions you make in your life, you need to do your homework to be able to find the best and the right personal injury lawyer for your case. When you meet with a potential attorney to discuss your case, you need to ask the right questions to determine if the lawyer has a proven track record of success.
It is important to note, however, that there is no official rating system for personal injury lawyers besides peer review from other lawyers. You can find a few resources online. You can also inquire if the lawyer has the financial as well as staffing resources to take on your case. Lastly, you can ask the lawyer what kind of cases he handles, how long has he been handling such cases and his success rate. A personal injury lawyer who can provide you with accurate answers to these queries is likely a great candidate for your case.
Tags:
personal injury attorney
,
personal injury law
,
personal injury lawyer
,
why a personal injury attorney may not take a case