Father's Rights Lawyers in Oak Lawn, IL
Over 50 years of combined legal experience.
When it comes to raising a child, mothers and fathers have certain parental rights that they are entitled to. However, because of old social stereotypes and legal outcomes, fathers often need to fight harder to get the access to their children that they deserve (such as routine visitation, making decisions for the child's wellbeing, and similar events).
Both parents are important, and at Berry K. Tucker & Associates, Ltd., we offer the services of experienced father's rights lawyers to assist dads who are underrepresented in Oak Lawn, IL.
Fighting Against Stereotypes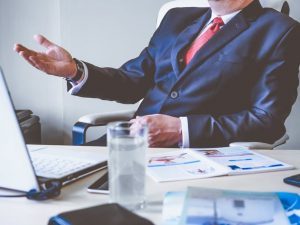 Fair or not, there are a number of stereotypes that fathers must face when it comes to caring for their children. In the past, it was widely accepted that mothers provided nurturing care at home, while fathers brought home the money required to manage the household.
This perception that mothers are more important than fathers in regard to raising children is as unfortunate as it is false. Both parents are critical when it comes to a child's future.
Building Your Case
The first step to ensuring that you have an active role in your child's life may require you to prove that you are the biological father. This may not be a problem in your case, but it can present issues in some situations. Once this has been established, we can begin to address any concerns that you have regarding your relationship with your child. This can include:
Visitation rights
High child support payments
Overreaching child enforcement actions
It is also beneficial to show that you already play an important role in your child's life. Are there certain actions that you take to benefit your child that the mother does not? Do you participate in recreational or educational activities with your child?
By demonstrating your ability to take on important parental responsibilities, we can create an argument for why you should have greater say in your child's life. At the end of the day, the court will try to act in the best interest of the child based off of the information they have available.
Father's Rights Lawyers Oak Lawn, IL
Our father's rights lawyers at Berry K. Tucker & Associates, Ltd. have years of experience when it comes to family law cases. We understand the nuances of court proceedings, and can provide you with important legal advice when crafting your case. Additionally, we will represent you in court as necessary. We work diligently to prove that you are a valuable asset in your child's life in order to reach a fair and desired outcome.
To learn more, or to schedule an appointment, simply contact our representatives at (708) 425-9530. Our father's rights attorneys are among the best in the state of Illinois, and are proud to assist fathers in need in Oak Lawn.
---
Related Divorce Posts and Services
Child Support Attorneys Oak Lawn, IL
Domestic Violence Attorneys Oak Lawn, IL
Litigation Attorneys Oak Lawn, IL
Divorce Law Firm Oak Lawn, IL