Domestic Violence Attorneys in Oak Lawn, IL
Over 50 years of combined legal experience.
Cases of domestic violence are highly troubling for the victim, even with the law on their side. Tactics of intimidation and abuse can cause individuals to live in fear and doubt themselves. At Berry K. Tucker & Associates, Ltd., we will help you break this trend by bringing the full weight of the law into play.
Depending on your unique situation, you may be able to obtain an order of protection against the harasser/assailant. Our domestic violence lawyers will develop an appropriate approach based off of your needs, and provide the legal counsel and representation necessary to get you the security you deserve. We proudly assist those in need in Oak Lawn, IL.
Orders of Protection for Domestic Violence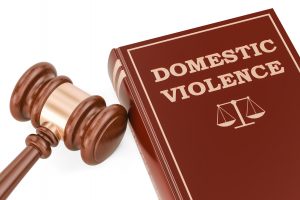 An order of protection is similar to a restraining order, but can include a variety of requirements depending on the unique circumstances that you find yourself in. In some cases, these orders force the harasser or assailant to either remain a certain distance away, or face legal consequences.
Other primary ways in which orders of protection are used to provide security include requiring the opposing party to:
Turn a firearm over to the authorities
Obtain counseling
Pay child support
Temporarily give up custody of minor children
Stay away from the victim's property
Obtaining an Order of Protection
In order to obtain a permanent order of protection, you will need to attend a hearing at which both parties have been ordered to appear. In cases of domestic violence, you can seek an emergency order of protection that will become effective immediately (without providing notice to the opposing party). The downside to emergency orders of protection is that they are typically short-term solutions.
In either case, our domestic violence attorneys will help you through this process. We will offer our advice on which route would be most effective given your situation, and handle any required paperwork. We can also represent you in a court of law, and take care of other actions that are necessary to receive an order of protection.
Assisting Victims of Domestic Violence
When people think of domestic violence, they generally think of an abusive spouse; however, there are many more situations that it can apply to. Aside from current and former spouses, common individuals that we fight for protection against include:
Roommates/housemates
Family members and other relatives
Boyfriends and girlfriends
In-laws
Contact Us
At the end of the day, the law is on your side if you are harassed physically, emotionally, or monetarily. At Berry K. Tucker & Associates, Ltd., we fight for your right to live a life free of fear and intimidation. If you find yourself in need of legal protection, please do not hesitate to give our representatives a call.
Our domestic violence lawyers have years of experience in a variety of unique cases, and will apply their determination and knowledge to attain an optimal result. We can be reached at (708) 425-9530, and are proud to assist those in need in Oak Lawn, IL.
---
Related Divorce Services and Posts:
Father's Rights Lawyers – Oak Lawn, IL
Divorce Lawyers Oak Lawn, IL
Child Support Law Firm Oak Lawn, IL
Litigation Lawyers Oak Lawn, IL
Child Custody Attorneys Oak Lawn, IL