Personal Injury Attorneys in Oak Lawn, IL
Over 50 years of combined legal experience

If you have suffered a personal injury that was caused by another party, your life can be changed forever.  In addition to dealing with the pain and suffering from your injury, you are also likely to experience an incredible financial burden from the astronomical medical bills.
Being forced to miss work because of your injury will only add to your financial woes.  This can put you and your family members under a great deal of stress.
Proper Compensation for Personal Injuries
Legally, businesses and individuals are responsible for ensuring that their actions do not cause harm that can lead to injuries.  However, if you do experience an injury because of the negligence or actions of a third party, you need to talk to a trusted personal injury attorney to help secure your compensation.
Berry K. Tucker & Associates, Ltd.'s personal injury attorneys have extensive experience helping clients who have suffered from a personal injury in the Oak Lawn, IL area.  We are here to help you get the compensation that you need and deserve. If your accident was the result of someone's negligent actions, you have the right to seek compensation for your injuries.
Personal Injury Law Oak Lawn IL
According to the law, a personal injury has occurred if an individual suffers damage to their body or well-being.  The victim of a personal injury has the right to seek compensation from the third party, regardless of whether the injury was intentional or unintentional.  The state of Illinois puts a two-year statute of limitations on personal injury cases, meaning a victim has two years after an injury occurs to file their claim in civil court.  It is beneficial to get representation from an experienced personal injury lawyer before filing your claim.
We handle all types of personal injury accidents at Berry K. Tucker & Associates, Ltd., including:
Bicycle Accidents
Birth Injuries
Car Accidents
Construction Accidents
Defective or Dangerous Products
Dog Bites
Motorcycle Accidents
Nursing Home Abuse and Neglect
Slip and Fall Accidents
Truck Accidents
Workers' Compensation
Wrongful Death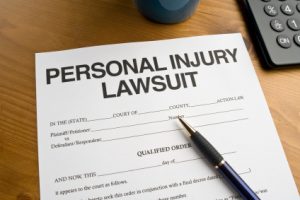 The attorneys of Berry K. Tucker & Associates, Ltd. will work for you to ensure that you get awarded the compensation you deserve to cover lost wages and medical bills.  We will also see if you are eligible to be awarded punitive damages which are given as a punishment to the party whose negligence or actions led to your injury.
Berry K. Tucker & Associates, Ltd.'s proficient personal injury attorneys will take a look at your case and will let you know what your legal options are. Working with your insurance company and other involved parties, we will work to have your case quickly resolved while aiming for maximum compensation for your injuries.
Trusted Personal Injury Attorneys
Contact Berry K. Tucker & Associates, Ltd. in Oak Lawn, IL at 708-425-9530 to speak with one of our personal injury attorneys.
---
Related Personal Injury Law Posts
Negligent Drivers, Car Accidents, and Lawsuits
How to File for Worker's Compensation in Illinois
Reasons a Person Injury Attorney May Not Take a Case
What Will Affect My Personal Injury Claim?
How a Personal Injury Attorney Can Help You