Real Estate Lawyers in Burbank, IL
Over 50 years of combined legal experience.
Buying or selling a home can be an exciting time filled with new beginnings and change. The same holds true in business applications. That said, the financial and legal complexities can quickly become overwhelming if you are not familiar with the process. Seeking the support of a qualified attorney can alleviate these headaches and ensure that you do not miss any important details regarding your property transaction.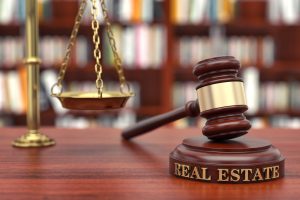 Berry K. Tucker & Associates, Ltd. has real estate lawyers with years of experience in residential and commercial real estate transactions. By working with us, you will not need to worry about any important legal details falling through the cracks. We oversee the entire process to ensure that the deal runs smoothly, and your rights are protected.
Working with Real Estate Attorneys When Buying Property
It is common knowledge that purchasing property entails a variety of paperwork, loopholes, and overall legal considerations. Regardless of whether you are purchasing property for commercial or residential purposes, hiring an experienced real estate lawyer to assist you through the process can pay dividends down the road.
When you work with our legal experts at Berry K. Tucker & Associates, Ltd., you can expect the following:
A thorough explanation of the purchasing contract and its requirements
An overview of the real estate documents
Assistance with registering the legal paperwork pertaining to the transaction
Attendance at the closing meeting
The assurance of legal ownership of the property
We fully understand the complexity of the legal documents associated with purchasing real estate and are happy to answer any questions you have.
Working with Real Estate Lawyers When Selling Property
$195 special offer on all selling transactions!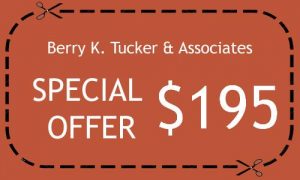 Just as purchasing property can be complex, so too can selling it. For this reason, we would like to outline some of the differences that you can expect when working with us in this area. We will:
Order the survey
Obtain all documents required for closing
Address any problems with the title
Draft documentation necessary for transferring ownership
Negotiate with the buyer
Attend the closing meeting
Don't Underestimate the Real Estate Legal Process
At the end of the day, it is our goal to make sure that the purchase and sale agreement terms protect your best interests.
When it comes to buying and selling property, there is a lot that can go wrong. The same can be said for a variety of scenarios that require extensive legal paperwork. The last thing you want to do is underestimate the importance of these documents, and then get burned in the future. By working with our highly experienced real estate attorneys, you will be in safe, capable hands.
Contact Us
If you have any questions regarding how Berry K. Tucker & Associates, Ltd. can help you through the process of purchasing or selling property, please feel free to give our real estate lawyers a call. We are available at (708) 425-9530 and are happy to work with business owners and homeowners in Burbank, IL.
---
Related Real Estate Law Posts and Services:
What to Keep in Mind When Buying Your First Home
What to Look for When Buying a Home
3 Ways to Invest in Real Estate
11 Tips for Investing in Commercial Real Estate
Real Estate Attorneys Oak Lawn, IL
Real Estate Law Firm Evergreen Park, IL
Real Estate Lawyers Alsip, IL
Real Estate Lawyers Oak Forest, IL