Child Custody Attorneys in Oak Forest, IL
Over 50 years of combined legal experience.
For over 30 years, our child custody lawyers at Berry K. Tucker & Associates, Ltd. have helped mothers and fathers in Oak Forest, IL navigate the treacherous waters of child custody hearings. Through our legal backgrounds, investigative abilities, and attention to important legal changes and precedents throughout the duration of your case, we help you achieve a desired result.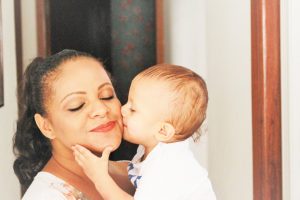 At the end of the day, the well-being of your child is of the utmost importance. When you work with us, you will be receiving sound legal representation from some of the best child custody lawyers in the industry.
Parental Responsibilities
When it comes to child custody, an important legal term to consider is "parental responsibilities". What this phrase means is that if the child is in your custody, then there are certain parental obligations you have. They are designed to ensure that the child's life is not drastically damaged by conflict between the parents.
Parental responsibilities include the following and more:
Providing food for the child
Taking care of the child when they are sick
Spending quality time with the child
Ensuring that the child is continuing their education
At Berry K. Tucker & Associates, Ltd., we use these obligations to your advantage. We will build a case around your superior ability to address these important parental responsibilities. If you assist with the child's extra-curricular activities, schooling, and similar involvements, this will help shed a positive light on your capabilities as a parent. Showcasing your integrity is highly beneficial, as well.
Child Custody Attorneys in Oak Forest, IL
Our child custody lawyers at Berry K. Tucker & Associates, Ltd. are among the best in the industry at what they do. We possess over 5 decades of combined family law practice and understand the complex legal environment that it entails. Throughout your custody battle, we will act as a professional and polished resource on your behalf. Some of the other benefits that you will receive by working with us include:
Experienced investigative abilities
The adaptation of strategies based on legal changes or new precedents
A calming presence in a stressful time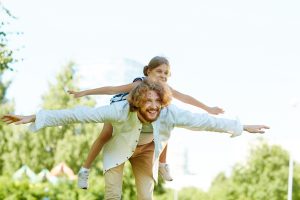 We have been involved in family law long enough to understand the immense levels of stress that certain scenarios can bring about. To say that child custody battles induce high levels of emotion is an understatement. Our attorneys will act as your rock during these turbulent times. Through our experience, dedication, and skill sets, we give you the greatest odds possible of achieving a desired result. We aim to get you and your child back to your everyday lives as painlessly as possible.
Schedule a Free Consultation
To leverage the expertise of our child custody lawyers at Berry K. Tucker & Associates, Ltd., simply contact our representatives at (708) 425-9530. We work hard on your behalf to achieve an optimal result for you and your child. We are proud to assist parents in Oak Forest, IL.
---
Related Child Custody Law Services:
Child Custody Law Firm Oak Lawn, IL
Child Custody Lawyers Palos Hills, IL
Child Custody Attorneys Orland Park, IL
Child Custody Attorneys Burbank, IL
Allocation of Parental Responsibilities Attorneys Evergreen Park, IL
Palos Hills, IL Experienced Child Custody Attorneys
Divorce Law Attorneys Oak Forest, IL