Child Custody Attorneys in Palos Hills, IL
Child custody lawyers available in Palos Hills, IL.
Child custody proceedings are highly important and stressful events. Parents of the child in question must prove why they are capable of raising the child if they want to be a significant part of their future.
At Berry K. Tucker & Associates, Ltd., our child custody lawyers help you tailor an effective case by targeting specific legal terminology and precedents. Essentially, we work to prove why you are best suited to care for your child. We currently assist parents in Palos Hills, IL, with their child custody cases.
The Importance of Parental Responsibilities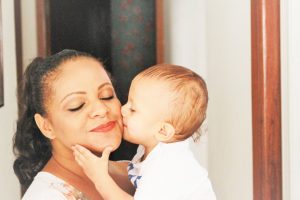 "Parental responsibilities" play a critical role in child custody cases. To put it simply, if the child is in your custody, then you are responsible for meeting key obligations. Among other things, these include:
Taking care of the child when they are sick
Ensuring that the child receives a proper education
Feeding the child
Spending time with the child
If we can prove that you are better qualified to fulfill these parental responsibilities, then you will have a greater chance of receiving custody of the child. In order to build this case, we document ways in which you already play a role in the child's life. Easy identifiers include:
Assisting the child with school obligations
Taking part in extra-curricular activities with the child
Remaining involved in the community with the child
These and similar items show that you not only add value to the child's life, but are a responsible adult, as well. Displaying integrity goes a long way in child custody cases.
Child Custody Lawyers in Palos Hills, IL
Our child custody, or parental responsibilities, lawyers at Berry K. Tucker & Associates, Ltd. are among the best in the industry at what they do. We have represented a number of parents over the years and have a proven record of success. When you choose to utilize our services, you can expect the following:
Sound legal advice from attorneys with over 5 decades of combined family law experience
A customized case proving why you are better-suited to fulfill parental responsibilities
Legal strategies that can be adapted to address changes in custody law
Proven investigative capabilities
A high level of professionalism, and calming presence
Navigating the waters of family law is never easy. Our attorneys understand this, which is why we always work with the utmost professionalism and dedication. Our goal is to provide you with greater peace of mind by quickly reaching an optimal result. We will always keep the best interests of you and your child in mind.
Get a Free Consultation
To schedule an appointment with our child custody lawyers, simply contact our Berry K. Tucker & Associates, Ltd. representatives at (708) 425-9530. We provide legal assistance to mothers and fathers in Palos Hills, IL, and look forward to working with you soon.
---
Related Child Custody or Parental Responsibilities Attorney Services:
What to Know About Child Custody Laws in Illinois
How to Get Sole Custody in Illinois
Child Custody Attorneys Oak Lawn, IL
Orland Park, IL Child Custody Lawyers
Child Custody Lawyers Oak Forest, IL
Child Custody Law Firm Evergreen Park, IL
Child Custody Attorneys Burbank, IL
Divorce Attorneys Palos Hills, IL