Child Custody Lawyers in Orland Park, IL
Child custody attorneys near Orland Park, IL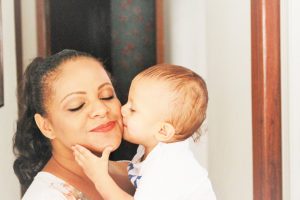 Enduring child custody proceedings and everything that goes with them can be difficult to say the least. Legal assistance, hearings, and more are required to simply give you the right to spend quality time with your child.
At Berry K. Tucker & Associates, Ltd., we offer the services of highly talented and experienced child custody lawyers in Orland Park, IL to help you achieve an optimal result. We stand by your side and create a customized case based on your integrity and ability to care for your children.
Allocation of Parental Responsibilities
In child custody hearings, it is important to explain why you are capable of taking care of the child. This is because of the current legal necessity of addressing "parental responsibilities". This phrase references things like feeding the child, continuing their education, spending quality time with them, and caring for them when they are sick. In order to receive joint or sole custody, you must prove your ability to fulfill these obligations.
To show why you are better suited to care for the child, we develop a list of ways in which you are involved in your child's life. If you help them with things such as school work, taking part in extra-curricular activities, and spending time with their friends, it not only improves the child's quality of life, but displays your maturity and integrity as a parent.
Child Custody Lawyers in Orland Park, IL
Our child custody attorneys are well-suited to represent you in child custody hearings. We have a wealth of experience in family law and understand the best ways to build a convincing case on your behalf. When you work with us, you will receive the following benefits:
Over 50 years of combined experience in child custody cases
Carefully crafted strategies based on your unique situation
High quality investigative abilities
Adaptable strategies to leverage changes in custody law
A professional and calming presence
Furthermore, we are fully aware of how stressful and emotional child custody cases can be. The future of your child, as well as your relationship with your child, is at stake. Rest assured, we treat these cases seriously, and apply the highest level of dedication and attention to detail possible in order to achieve a desired result. Through this period, we make it our goal to provide effective services that get you and your child back to your normal lives as quickly as possible.
To learn more about how our child custody lawyers can help you near Orland Park, IL, schedule a free consultation at (708) 425-9530. At Berry K. Tucker & Associates, Ltd., we will always work hard on your behalf.
---
Related Child Custody Attorney Services:
Child Custody Attorneys Oak Forest, IL
Child Custody Lawyers Oak Lawn, IL
Child Custody Law Firm Evergreen Park, IL
Palos Hills, IL Child Custody Attorneys
Burbank, IL Child Custody Lawyers
Divorce Law Firm Orland Park, IL
What to Know About Child Custody Laws in Illinois