Real Estate Lawyers in Oak Forest, IL
Over 50 years of combined legal experience.
The transfer of property from one entity to another, whether it is person to person or business to business, involves a variety of legal and financial complexities that can be difficult to understand if you are new to the process.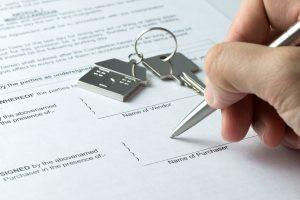 At Berry K. Tucker & Associates, Ltd., we provide oversight for those in Oak Forest, IL, through the services of our experienced real estate attorneys. It is our ultimate aim to ensure that you do not miss any legal details or get bitten down the road by simple mistakes a trained eye can spot. We do everything possible to protect your legal and financial rights regarding the property in question.
The Process of Purchasing Property with our Lawyers
There are quite a few differences between being the buyer of property and seller. In this section, we will outline how our real estate attorneys will assist you in purchasing property.
First and foremost, we will be your advocate. Whether you are a single person purchasing a home, or a major corporation purchasing a large warehouse, we will help you navigate through the wealth of paperwork, loopholes, and other legal considerations involved.
We begin by explaining the purchasing contract and its requirements in detail and provide an overview of the applicable real estate documents. We will then assist with registering the legal paperwork pertaining to the transaction and attend the closing meeting. Most importantly, we will ensure legal ownership of the property.
The Process of Selling Property with our Attorneys
$195 special offer on all selling transactions!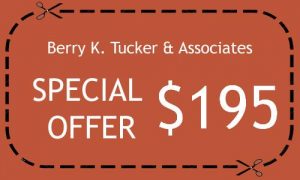 As mentioned previously, there are a number of varying factors between being the buyer of property and being the seller. In this section, we will describe how our real estate lawyers will help you sell your property.
We will first order the survey and obtain all of the documents that are required for closing. If there are any problems with the title, we will address them. We will then proceed to draft documentation required for transferring ownership. We will negotiate your positions with the buyer and finish the process by attending the closing meeting.
When all is said and done, it is our goal to leave you in the best position possible and protect your priorities. If you have any questions or concerns throughout the process, we encourage you to bring them to our attention. Doing so will guarantee that we do not miss any key points of interest on your end.
A common practice in residential and commercial settings is to buy one property and sell another. Our talented real estate attorneys are more than capable of steering you through both processes simultaneously.
Contact Us
At Berry K. Tucker & Associates, Ltd., our real estate lawyers keep your best interests in mind and are proud to work with individuals and businesses in Oak Forest, IL. Give us a call at (708) 425-9530 for a free consultation.
---
Related Real Estate Posts and Services:
What to Look for When Buying a Home
Should You Hire a Real Estate Attorney?
Steps Included in a Real Estate Transaction
11 Mistakes to Avoid During Real Estate Transactions
Real Estate Law Firm Oak Lawn, IL
Evergreen Park, IL Real Estate Attorneys
Real Estate Lawyers Alsip, IL
Burbank, IL Real Estate Law Firm