Child Custody Lawyers in Evergreen Park, IL
Child custody law firm in Evergreen Park, IL
At Berry K. Tucker & Associates, Ltd., we have over 5 decades of combined legal experience in child custody cases. This means that we have the expertise, investigative abilities, legal background, and dedication necessary to help you achieve a desired result. Each child support hearing is important, which is why we approach them all with the utmost seriousness and professionalism.
The well-being of your child is too important to risk. We act as your advocate and focus on both the facts and your integrity. Our child custody attorneys offer their legal services to mothers and fathers alike in Evergreen Park, IL.
Determining Parental Responsibilities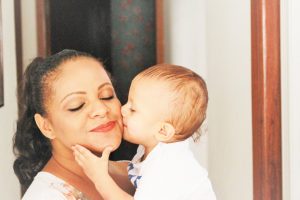 The new legal term for "custody" is "parental responsibilities". Just as with determining who will have custody of the child, assigning parental responsibilities involves important day-to-day aspects of parenting. This includes things like providing proper schooling, feeding the child, taking care of them when they are sick, spending time with them, etc. Whether the result is joint or sole custody, the parent with the child will be responsible for these items.
Our child custody lawyers build a customized case around this legal perspective. We focus on your activeness in the child's life, whether it is supporting their extra-curricular activities, being involved in their schooling, or something similar. Likewise, we study and present why the opposing parent would not be able to adequately perform these parental responsibilities. Throughout this process, advocating for your integrity is of critical importance.
Child Custody Attorneys Evergreen Park, IL
The lawyers of Berry K. Tucker & Associates, Ltd. are highly experienced and talented when it comes to practicing family law. We offer you superior legal knowledge and professionalism to give you the greatest odds of achieving a desired result. Throughout your custody battle, we will keep our eyes and ears open for any changes in applicable laws, as well as any new precedents that may help your case.
Additionally, we understand that situations requiring a lawyer are stressful. This is an understatement when children are involved. We want to assure you that we truly have your best interest in mind, as well as that of your children. Our child custody attorneys do everything possible to provide you and your child with the representation that you deserve and get you back to your normal lives as quickly as we can.
Schedule a Free Consultation
Our child custody lawyers work with mothers and fathers alike and will perform their services with the utmost seriousness and dedication to your cause. We will employ all of our investigative abilities, expertise, and energy to achieve a desired result.
To learn more about how our attorneys at Berry K. Tucker & Associates, Ltd. can assist you, we encourage you to give us a call at (708) 425-9530. We service parents in Evergreen Park, IL, and look forward to representing you soon.
---
Related Child Custody Law Services:
Child Custody Attorneys Palos Hills, IL
Child Custody Lawyers Orland Park, IL
Child Custody Law Firm Oak Forest, IL
Child Custody Lawyers Oak Lawn, IL
Burbank, IL Child Custody Law Firm