According to accident news in California reported on March 17th, 2019, a pedestrian was killed at the spot after begin hit by a vehicle near Beverly Hills. Another case involved two pedestrians struck in San Francisco, CA, one killed while others being dragged but survived. Every year, there are thousands of fatalities that occur in pedestrian accidents in the U.S.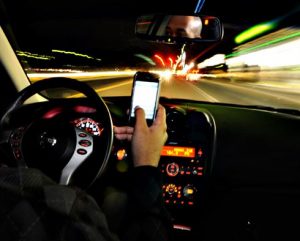 According to a report published by Governors Highway Safety Association in 2018, 6,277 pedestrians died in the accident. Since 2008, pedestrian fatalities have increased by 41%, which is 16% of all fatalities that occur in traffic accidents.
With the number of cars on the roads increasing, it's crucial for drivers and pedestrians to be mindful. As pedestrian accidents continue to rise each year, there are certain steps that must be taken to stop – or at least minimize – the traffic fatality rate.
It is important to understand the causes of these accidents and take safety measures to reduce them.
What Causes Fatal Accidents?
• Alcohol: Alcohol is the leading cause of pedestrian-related accidents. Almost 49% of the accidents reported included alcohol involvement, either with the driver or the pedestrian, as it remains the biggest contributor to pedestrian death.
• High Speed of the Vehicle: Increased speed of the vehicle results in less reaction time to prevent an accident when a pedestrian crosses the road.
• Distracted Driving: Using a cell phone is a growing contributor of distracted driving that leads to pedestrian accidents.
Prevention of Pedestrian Related Accidents
Once learning about the causes of these accidents, the next step is to know how to prevent them from happening. According to NHTSA, the following are certain safety guidelines for pedestrians when on the road:
Improve their nighttime visibility by holding a flashlight or wearing reflective clothing.
Cross the road at an intersection or crosswalk.
Walk on the sidewalk.
Don't use alcohol and drugs when walking. They impair reaction time and coordination.
Safety Measures for Drivers
Always be mindful of pedestrians. They don't often walk where they should or may not be easily seen in poor lighting conditions. Be sure to look out for them and drive slowly.
If other vehicles are stopped at the crosswalk, don't pass these vehicles. Chances are higher that they may be stopped to let the pedestrian cross.
Avoid driving if you are under the influence of alcohol or drugs.
Reduce speed and follow the speed limit in areas where children and pedestrians are present.
While these accidents cannot be avoided completely, however, following safety measures ensure the safety of everyone on the road and reduce fatalities resulting from these accidents.