As people change over time, so do marriages. But it's up to both partners to continue nurturing the relationship by spending time together, trying new activities, and continuing hobbies that you both enjoy together to keep the spark alive.
But if you do notice them starting to pull away, or they're just not as excited about the relationship as they used to be, it can feel immediately nerve-wracking and stressful as you begin to scrutinize their behaviors, wondering if they're considering divorce. As awful as it sounds, it's important to recognize these signs right away to either save your marriage or determine the next steps for going your separate ways.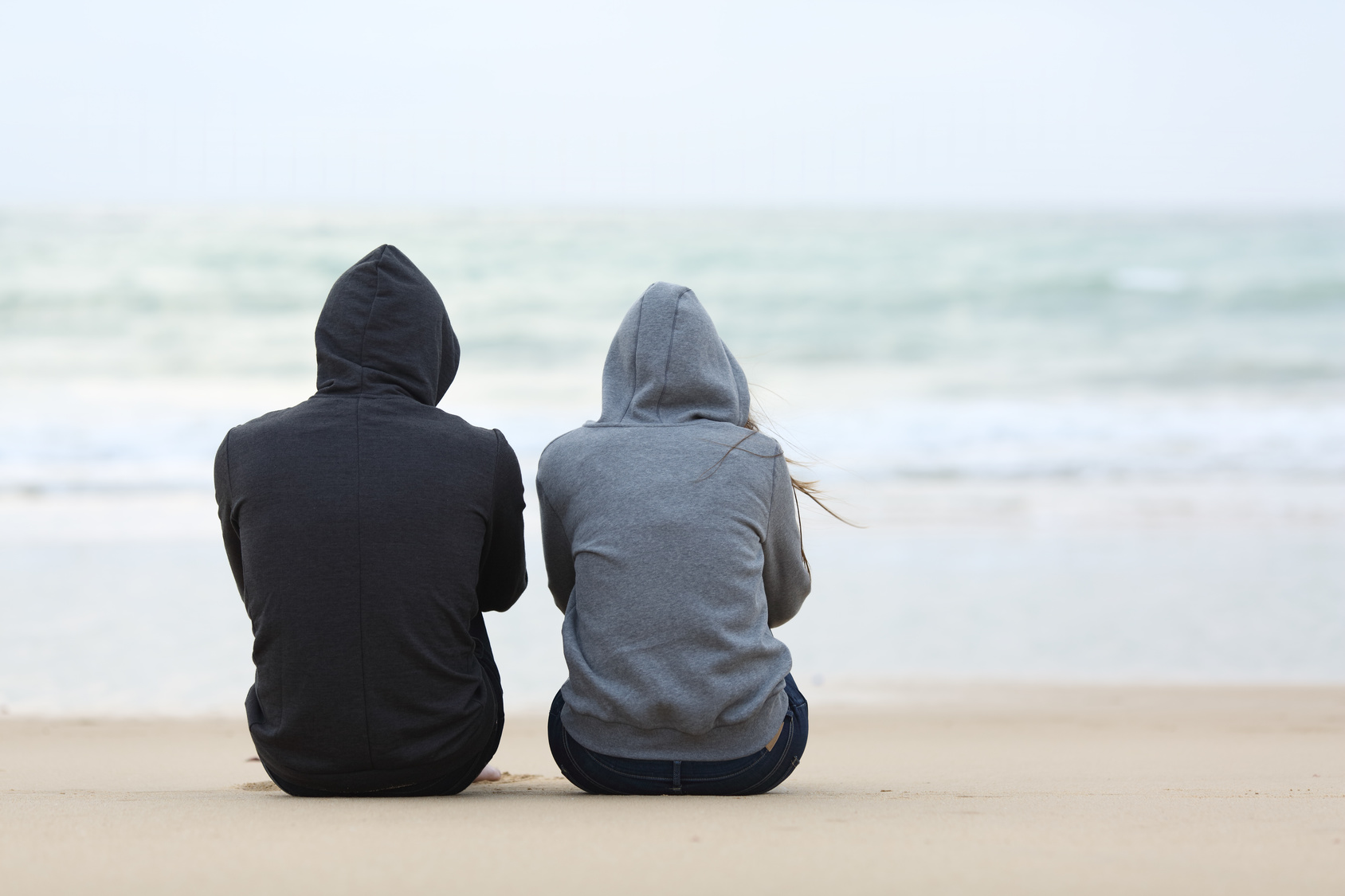 Here are common signs that your partner wants a divorce:
1. Unable to Resolve Problems
Every marriage has its problems but it's how well they can be resolved that will determine if the marriage can be successful. If you are unable to resolve problems or just avoid them, the marriage is in trouble. If either partner feels that they are disrespected because of their ways, they will lose respect for the other spouse, only leading to additional conflicts down the road.
2. Emotional Disengagement
Caring for one another is one of the most important factors of a successful marriage. The longer the emotional distance between each partner, the greater the odds that the marriage is going south. In fact, many divorcing couples will say they just "fell out of love," or they just stopped caring.
 3. Lack of Attention to the Marriage
Marriages require constant attention. If either one of you works 60+ hours a week to pay bills while the other is at home with the kids all day, the end results won't be good. If the couple also gets into a fight, one of you may feel less inclined to go home right away and accept an invitation to go out for a drink after work. What comes after that will surely only hurt the marriage.
4. They Care More About their Appearance All of a Sudden
When a spouse is planning for a divorce, they will go the extra mile to improve their dating prospects. You may see them dressing up more often before going out, exercising, buying new clothes, eating more healthy, getting a stylish haircut, or anything to make them look more attractive.
Many women who usually stay home and are considering a divorce may start looking for jobs to meet new people and save money to move out.
5. Financial Problems
A couple may get along perfectly, but if one is a saver and the other is a spender, it's a hard problem to overcome. You may be able to get away with separate bank accounts, but dividing the money and expenses can be difficult when determining what's fair.
Some spouses may even be tempted to lie about their income and spending habits, such as getting a raise and not informing their partner.
6. No Communication
While miscommunication can lead to a fight, which often leads to lack of communication to avoid conflict, it can feel like an improvement. But it's just a duct-tape solution.
This is a sign that both of you have given up on the relationship and would rather stay together for the sake of avoiding divorce or you are afraid of ending up alone.
7. Being Disrespectful
Losing respect for one another is a sure sign that the marriage is in trouble. Simply not listening, showing empathy, or disregarding anything involved in eachother's lives just means trouble. Once a marriage hits this point, it will take a lot of work on both ends to resolve the issue. Many end up in divorce.
8. Lying to Your Spouse
Once lying is involved in the marriage, it can take a long time for both partners to trust eachother again. Second, if there is no open or honest communication with either of you, it will only be a matter of time before you are both filing for divorce. Adultery is a common factor tied to this behavior which will ultimately send the relationship to the dumps.
Unfortunately the internet presents a lot of opportunities for dishonesty. Dating sites easily allow spouses to quickly find dates without their spouses ever finding out.
9. Never Listening
If your spouse is trying to tell you something that is bothering her or something exciting in their life, do you listen? Many women often try to solve their problems by talking about them, but if you stop listening, they may stop telling you, but they may also stop caring. But if you start giving her advice instead, she may also feel declined to tell you about future problems.
Are They Really Considering a Divorce?
There's no such thing as a perfect marriage, and chances are one of these signs has come up in yours. But experiencing too many of the signs above are the perfect ingredients for a failing marriage.
In this case, it's crucial to reach out to your partner about your differences. Otherwise you may be left wondering if they really are considering divorce and it will only leave you frustrated in the long run.
Work with a Divorce Attorney
While some marriages can be saved, it may be in the best interest of others for both of you to go your separate ways. If you feel that divorce is the best solution in your case or your spouse has presented you with divorce, it's important to reach out to a family attorney.
An attorney that is experienced can allow the process to run efficiently and effectively for both sides. As they have been through the process many times, they can help you to divide your assets and property with minimal interruption. Many law firms also assist in child custody, allowing you to keep attorney fees efficient and save time in the divorce process.
Berry K. Tucker & Associates, Ltd.
If you are considering a divorce and live in the southwest Chicago suburbs, reach out to the divorce attorneys at Berry K. Tucker & Associates, Ltd. Our lawyers have over 50 years of combined legal experience and have assisted in a number of diverse cases.
We have worked with both men and women when it comes to resolving their case, establishing a solution that works in their best interest. Our attorneys also ensure to stay updated in all changes to the law, allowing us the greatest chance of effectively dividing assets and property.
Schedule a Consultation
To schedule an initial consultation with one of our divorce attorneys, contact Berry K. Tucker & Associates, Ltd. at (708) 425-9530. We look forward to working with you soon!
Tags:
divorce attorneys
,
divorce planning
,
divorce tips
,
how to tell if your partner is considering divorce
,
signs your partner is considering a divorce