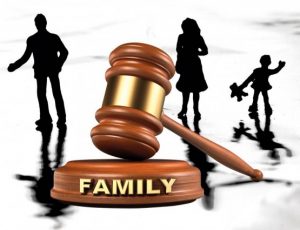 During a marriage, the individual lives of the couple become intertwined and they build relationships with in-laws and friends that they know through their spouses.  When a divorce occurs, it can have a major impact on these relationships.  Divorces have been known to turn relationships with in-laws sour which can complicate the proceedings and post-divorce life, especially if there are children involved.  It is normal for a divorcing spouse to sense tension or awkwardness when dealing with in-laws after a divorce.  However, it is in the best interest of the children to keep a civil relationship with the in-laws who are their grandparents, aunts, and uncles.
The following information is provided for help managing your family relationships after divorce:
Stay in Touch with In-Laws
There are certain situations in which divorcing couples decide that they would rather not have any contact with their former spouse or in-laws.  This arrangement is fine if there are no children involved, but difficult to do when a divorcing couple has children.  Your in-laws are still family to your children and they will rightfully want some involvement in your child's life.  Staying in touch with your in-laws will make this easier and set a good example about the importance of keeping family relationships for your children.
Establish Visitation with Grandparents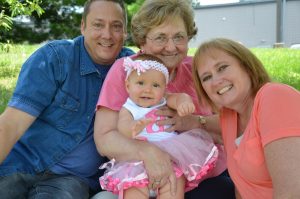 Under Illinois state law, grandparents have the legal right to visit with their grandchildren.  If one of the parents tries to block their former in-laws from visiting with their children, the grandparents can go to court and petition for visitation.  Going through this legal process is a bad look and a terrible example for the children.  You must set aside any differences or animosity that you have with your former in-laws and establish visitation times for your children to visit their grandparents.
Always Consider your Children's Best Interest
It is very easy for divorcing couples to forget about the interests of their children as they deal with the divorce proceedings and the emotional toll that comes with it.  However, the interests of your children should be a priority to help them through what is a very difficult experience.  This means keeping a good relationship with the in-laws and acting civil around your children to help their emotional and mental state.  Focusing on the best interests of the children makes it easier for divorcing couples to set aside their differences and find favorable solutions to certain issues such as visitation.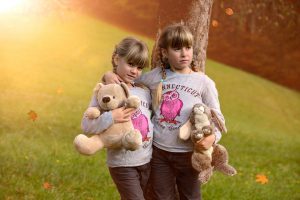 The effects of a divorce often spread well beyond just the divorcing couple and they can put a serious strain on family relationships.  When divorcing couples have children, the situation becomes even more complex.  You must consider the best interests of your children in the aftermath of a divorce which will help make it easier to manage family relationships.  If you are considering divorce, talk to an experienced divorce attorney at Berry K. Tucker & Associates, Ltd.  Our attorneys have years of experience in family law and we can help you work out solutions that consider the best interests of your children.
Contact Berry K. Tucker and Associates, Ltd. at (708) 425-9530 to speak directly with one of our attorneys.